Family Law Who You Hire Makes a Difference
King and Snohomish County Family Law Attorney
Serving King and Snohomish Counties with Dedicated Family Law Services
At Guadagno Law, PLLC, we understand that every family law case is unique and has its own challenges. Our mission is to provide personalized, comprehensive legal services to meet our clients' specific needs.
We believe in creating tailored solutions that consider the individual circumstances of each client. Our approach focuses on open communication, empathy, and understanding as we navigate the often emotionally charged field of family law together.
Contact us at (206) 895-6800 or fill out our online form to find out how we can provide you with the personalized, comprehensive legal services you deserve.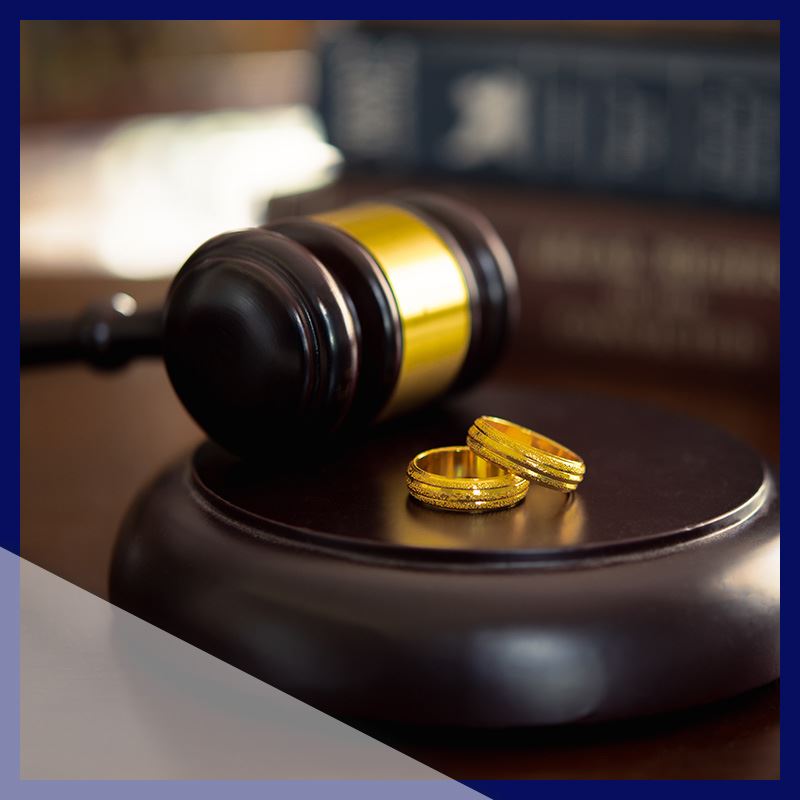 Do You Need a Family Law Attorney?
Whether you are facing a financially complex divorce, a legal separation, or a a high conflict child custody dispute, Guadagno Law, PLLC stands ready to support you. Our experienced attorneys are well-versed in all facets of family law, including, asset division, maintenance, post-secondary support, and uncontested divorce. We deliver compassionate legal guidance while fiercely advocating for your rights and interests. Our team is also adept at handling more sensitive cases involving domestic violence, protection orders, and child abuse, providing the utmost care and discretion to ensure your safety and well-being.
At Guadagno Law, PLLC, we firmly believe in a client-centric approach to family law. We understand that these legal matters are often deeply personal and carry significant emotional weight for our clients. Our attorneys strive to create an environment of trust and mutual respect where your voice is heard, and your concerns are addressed promptly. We prioritize open dialogue and transparent communication, keeping you informed at every step of the legal process. With our firm, you can rest assured that your case is in capable and caring hands.
Types of Family Law Cases We Handle
At Guadagno Law, PLLC, we provide legal guidance in a wide range of family law cases. Our vast experience allows us to navigate the complexities of different scenarios with confidence, ensuring our clients receive the best possible representation. We strive to secure favorable outcomes, preserving your interests while fostering an environment of respect and dignity.
Our team handles family law matters in a number of areas, including:
Family law
Divorce
Legal separation
Child custody
Child support
Spousal support
Alimony
Maintenance
Post-secondary support
Uncontested divorce
Domestic violence
Protection orders
LGBT+ law
Child abuse
Parenting plan modification
Child support modification
Relocation
Parentage
Parenting and support
Every case we handle is given the meticulous attention it deserves, and we commit to staying transparent and communicative throughout the process. Our dedication to understanding each client's unique circumstances ensures tailored solutions that address the specific nuances of their situation. With Guadagno Law, PLLC, you are not just a case number - you are a valued client with individual needs and concerns that we are deeply committed to addressing.
Why Choose Guadagno Law, PLLC for Your Family Law Needs
At Guadagno Law, PLLC, we prioritize establishing a strong attorney-client relationship based on trust and mutual respect. We understand that dealing with family law matters can be overwhelming. Hence, we strive to provide our clients an environment where they feel heard, understood, and adequately represented. We provide transparent, practical advice and guide you through every step of the legal process, ensuring you understand the options available and the potential consequences of each.
Our team combines legal expertise with compassion, recognizing that every client's situation is unique. We approach each case with the sensitivity it deserves, tailoring our strategies to fit the specific requirements of the client and their situation. We are committed to achieving the best possible outcome while minimizing stress and disruption to your life.
Contact us online or call us at (206) 895-6800 and let us guide you through this challenging time with the utmost professionalism and empathy.
"I was able to win my case due to him."

After having experienced one of the most difficult times in my life after being charged for a crime, I contacted Albert at Guadagno Law. Albert was able to help me in this difficult time and was able to take a very stressful situation and put me at ease. Albert promised that he would work hard and diligently for me, and he did. I was able to win my case due to him. Albert was gracious, direct, and honest about my case and what he was going to do to help me win. I will highly recommend Guadagno Law if one needs to seek legal advice.

- Ben

"Impressive defense attorney"

I have never had to hire an attorney before and Albert was just amazing. He took on my case quickly and was incredibly efficient and professional. He spent hours with me on the phone over several months, helping to ease my fears and worries and offering words of encouragement and advice. Albert is kind, thoughtful and generous with his time and I consider him a friend. He was very supportive to me during such A difficult time in my life. He fought tirelessly for me and my family with great success. He truly went above and beyond to fight for a full dismissal. I highly recommend his services.

- Coral

"Puts his heart & soul into protecting his clients"

I have been a client of Alberts for going on 3 years, he has been there for me during a very difficult time in my life. Never was there a time when I was not able to be in contact him, weekday or weekends. He has given his all to go to bat for me and defend me in every possible way. He is very educated in his profession! I have again and again recommended him to anyone I know who is in need of representation.

- Jay M.

"Albert was incredible!!"

Albert was absolutely amazing! He quickly took my case on short notice and helped me immensely. I highly recommend him. If you are hesitant or feeling apprehensive, DONT!! He is worth every penny

- Tracy

"The best and professional lawyer"

Mr.Guadagno is very professional, friendly , attentive and very supportive when you face a difficult situation. Gave you support and comfort makes you feel you have someone who really cares and is there to help you. Always available to reach regardless if it is week days or weekend. Response to you immediately and works with you. We really really appreciate his support in a time we were stressed out he gave us so much comfort. Really recommend him to others. Grateful to know him .

- Adiba

"Excelente"

Sinceramente estoi satisfecha porque Alberto Guandageno Alludo muy bien enel casi de mi hijo lo recomiendo hiso un excelente trabajo en la defensa de mi hijo si yo le mandaba textos me respondía en minutos si le abla a por teléfono inmediatamente me respondía igual si le escribí correos electrónicos respondía rápido y me desia esactamente lo que estaba pasando enel caso de mi hijo porque mi hijo dio autorización que me dijera lo que pasaba y gracias a él abogado Alberto todo salió bien es un ángel que Dios pone en el camino de los que nesesitan su alluda muchas gracias abogado Alberto Guandageno

- Mamá feliz

"Albert Guadagno truly cares"

Albert really goes above and beyond to not only treat you as a client - but as a human. He listens to your situation, tries to understand from different sides, and lets you know what to expect honestly without sugar-coating. His year's of experience in law really helps you navigate a, sometimes, convoluted legal system with confidence affordably and with careful attention to detail. Highly recommend.

- Kienan

"110% in your corner"

Albert is 110% in your corner. His prior experience as a prosecutor is what drew me to hiring him. He knows the process from all sides and will fight for you as well as explain outcome possibilities in great detail. He is also a tremendous listener who empathizes and puts your mind at ease (without giving you false expectations) He is a consummate professional of whom I would hire again if needed. Go with someone that not only has the knowledge and skills to help you through your case, but will also be a human being by listening to your concerns. Go with Albert.

- CS