Drug Trafficking Who You Hire Makes a Difference
Seattle Drug Trafficking Attorney
Aggressive Defense Against Drug Trafficking Charges in Washington
Drug trafficking is a serious crime that is aggressively prosecuted in Washington. If you are convicted of drug trafficking, you will face severe penalties, including lengthy prison sentences and steep fines. You will also have a permanent criminal record, which can make it difficult to find employment, housing, and more. At Guadagno Law, PLLC, our Seattle drug trafficking lawyer is prepared to fight for you.
---
Call Guadagno Law, PLLC today at (206) 895-6800 or contact us online to schedule a consultation with our drug trafficking lawyer in Seattle.
---
What is Drug Trafficking?
Drug trafficking refers to the illicit trade and distribution of controlled substances, typically involving the transportation, sale, or possession of illegal drugs. Washington state, like the rest of the country, imposes strict penalties for individuals involved in drug trafficking activities. This includes the trafficking of substances such as marijuana, cocaine, heroin, methamphetamines, and prescription drugs.
What are the Penalties for Drug Trafficking in Washington?
Washington's legal system imposes severe penalties for drug trafficking offenses. The severity of the punishment depends on various factors, such as the type and quantity of drugs involved, any prior criminal record, and whether the trafficking occurred near certain protected zones, such as schools or parks.
Individuals convicted of drug trafficking offenses may face substantial fines, lengthy prison sentences, and the forfeiture of assets. The gravity of these consequences underscores the importance of retaining a skilled drug trafficking attorney who can navigate the legal intricacies and mount an effective defense.
Defenses Against Drug Trafficking Charges
Some common defenses against drug trafficking charges may include:
Illegal Search and Seizure: If law enforcement violated your Fourth Amendment rights by executing an illegal search or seizure, evidence obtained through such actions may be deemed inadmissible.
Lack of Knowledge or Intent: Proving that you were unaware of the presence of drugs or did not have the intention to engage in drug trafficking can be a strong defense strategy.
Procedural Errors: Any errors in the legal procedures followed by law enforcement or the prosecution may provide grounds for a dismissal or reduction of charges.
Entrapment: If law enforcement induced or coerced you into committing a drug trafficking offense that you would not have otherwise committed, an entrapment defense may be applicable.
Contact Our Drug Trafficking Lawyer in Seattle Today
The consequences of a conviction can be life-altering, making it imperative to secure the services of a skilled and experienced legal advocate. At Guadagno Law, PLLC, we stand ready to provide the aggressive representation you need. Our Seattle drug trafficking lawyers are dedicated to protecting your rights and vigorously defending your case. Your future is at stake – trust Guadagno Law, PLLC, to fight for you.
---
Contact Guadagno Law, PLLC, today to get started with our Seattle drug trafficking attorney.
---
"I was able to win my case due to him."

After having experienced one of the most difficult times in my life after being charged for a crime, I contacted Albert at Guadagno Law. Albert was able to help me in this difficult time and was able to take a very stressful situation and put me at ease. Albert promised that he would work hard and diligently for me, and he did. I was able to win my case due to him. Albert was gracious, direct, and honest about my case and what he was going to do to help me win. I will highly recommend Guadagno Law if one needs to seek legal advice.

- Ben

"Impressive defense attorney"

I have never had to hire an attorney before and Albert was just amazing. He took on my case quickly and was incredibly efficient and professional. He spent hours with me on the phone over several months, helping to ease my fears and worries and offering words of encouragement and advice. Albert is kind, thoughtful and generous with his time and I consider him a friend. He was very supportive to me during such A difficult time in my life. He fought tirelessly for me and my family with great success. He truly went above and beyond to fight for a full dismissal. I highly recommend his services.

- Coral

"Puts his heart & soul into protecting his clients"

I have been a client of Alberts for going on 3 years, he has been there for me during a very difficult time in my life. Never was there a time when I was not able to be in contact him, weekday or weekends. He has given his all to go to bat for me and defend me in every possible way. He is very educated in his profession! I have again and again recommended him to anyone I know who is in need of representation.

- Jay M.

"Albert was incredible!!"

Albert was absolutely amazing! He quickly took my case on short notice and helped me immensely. I highly recommend him. If you are hesitant or feeling apprehensive, DONT!! He is worth every penny

- Tracy

"The best and professional lawyer"

Mr.Guadagno is very professional, friendly , attentive and very supportive when you face a difficult situation. Gave you support and comfort makes you feel you have someone who really cares and is there to help you. Always available to reach regardless if it is week days or weekend. Response to you immediately and works with you. We really really appreciate his support in a time we were stressed out he gave us so much comfort. Really recommend him to others. Grateful to know him .

- Adiba

"Excelente"

Sinceramente estoi satisfecha porque Alberto Guandageno Alludo muy bien enel casi de mi hijo lo recomiendo hiso un excelente trabajo en la defensa de mi hijo si yo le mandaba textos me respondía en minutos si le abla a por teléfono inmediatamente me respondía igual si le escribí correos electrónicos respondía rápido y me desia esactamente lo que estaba pasando enel caso de mi hijo porque mi hijo dio autorización que me dijera lo que pasaba y gracias a él abogado Alberto todo salió bien es un ángel que Dios pone en el camino de los que nesesitan su alluda muchas gracias abogado Alberto Guandageno

- Mamá feliz

"Albert Guadagno truly cares"

Albert really goes above and beyond to not only treat you as a client - but as a human. He listens to your situation, tries to understand from different sides, and lets you know what to expect honestly without sugar-coating. His year's of experience in law really helps you navigate a, sometimes, convoluted legal system with confidence affordably and with careful attention to detail. Highly recommend.

- Kienan

"110% in your corner"

Albert is 110% in your corner. His prior experience as a prosecutor is what drew me to hiring him. He knows the process from all sides and will fight for you as well as explain outcome possibilities in great detail. He is also a tremendous listener who empathizes and puts your mind at ease (without giving you false expectations) He is a consummate professional of whom I would hire again if needed. Go with someone that not only has the knowledge and skills to help you through your case, but will also be a human being by listening to your concerns. Go with Albert.

- CS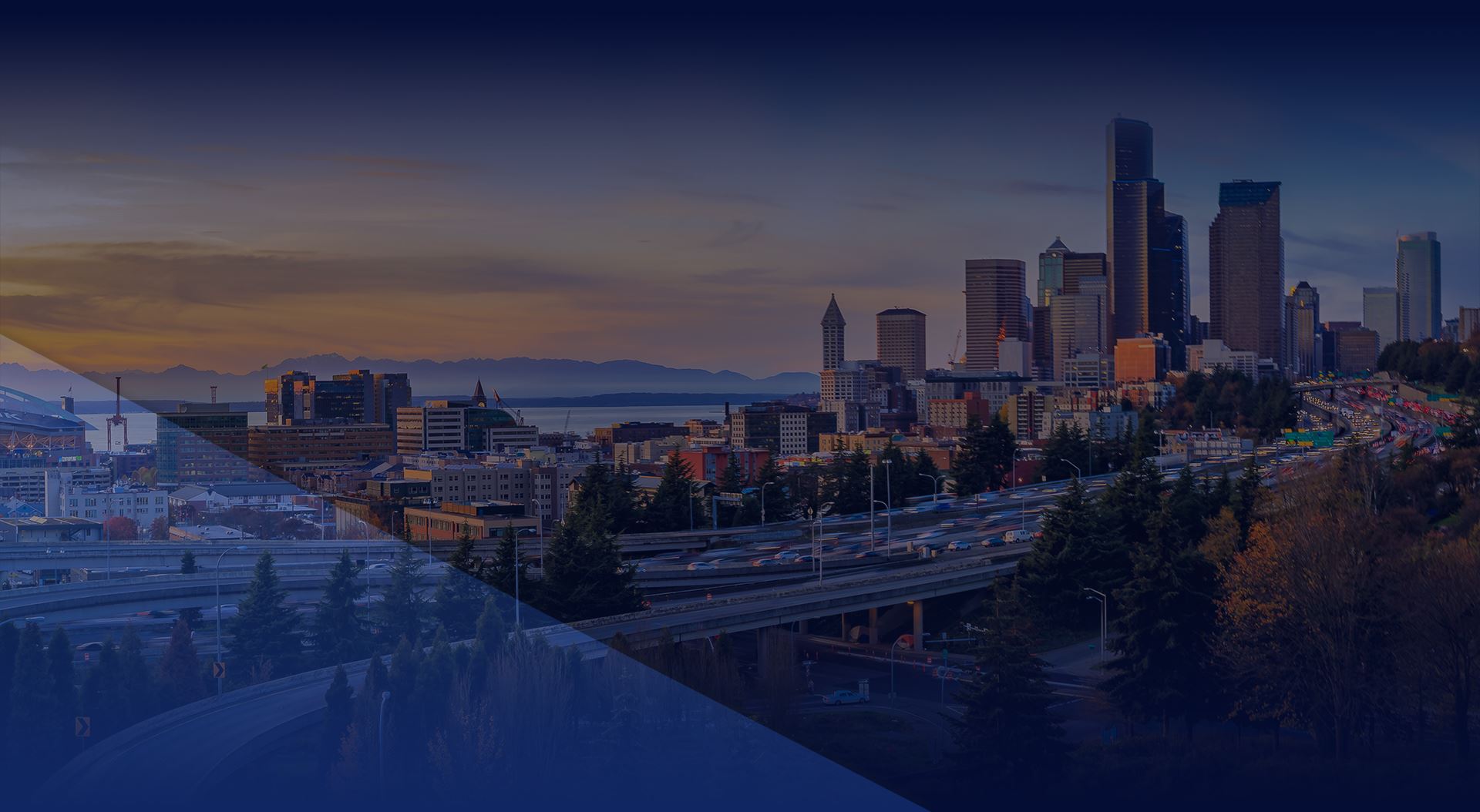 Why Choose Guadagno Law, PLLC?
I offer affordable payment plans to focus on what matters.

I have over 17 years of criminal defense experience.

I have a sole focus on criminal defense law.

I am on call for 24-hour emergency counsel.

I have handled thousands of cases over the years.

I have worked on both sides of the criminal courtroom.