Seattle Criminal Defense Attorney
Experienced Former Prosecutor
I will relentlessly fight for the best possible outcome for your case. With over 17 years of experience and thousands of cases successfully handled, I know what it takes to craft a winning defense and will relentlessly fight for the best outcome for your case.
Seattle Criminal Defense Attorneys
Results-Driven Strategies to Protect Your Rights.
Have you been arrested or accused of a crime in Seattle? Take immediate action to defend your rights, freedom, and future by seeking the support of a devoted Seattle criminal defense lawyer at Guadagno Law, PLLC. I recognize the overwhelming circumstances you are facing during this time, therefore I am available to speak with you 24/7 to help answer any questions or concerns you may have.
Your Attorney
You Deserve Someone Who Cares
The Benefits of Retaining a Former Prosecutor
What Penalties Could I Face in Washington?
A conviction can result in serious and lasting penalties, including:
Jail or prison time
Costly fines and fees
Community service
Loss of future opportunities
I, a Seattle criminal defense lawyer, am dedicated to aggressively defending every case I take on to prevent clients from suffering penalties like the ones above. For this reason, you can rest assured that you are doing your best to protect your future by putting your trust in Guadagno Law, PLLC.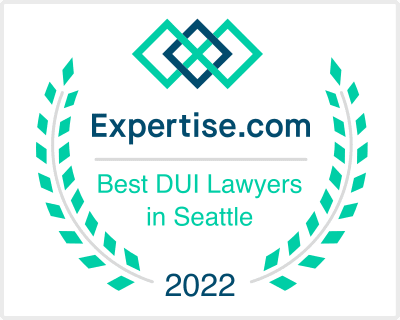 Should You Hire a Seattle Criminal Defense Lawyer?
If you are facing a criminal charge in Seattle, it is essential to have a Seattle criminal defense attorney fighting for you and your future. As an experienced Seattle criminal attorney, I know Seattle laws, regulations, and procedures, and I will ensure that your rights are protected throughout your case. While public defenders may be available, their large caseloads may impair their ability to effectively manage your trial, making private representation paramount in such circumstances. As a former prosecutor, I know exactly how overwhelmed public defenders are, so I always recommend finding a Seattle criminal defense attorney to help you with your case.
17 Years of Legal Experience
I, Attorney Albert Guadagno, have the knowledge that comes from working on both sides of the courtroom. I know the techniques and strategies that may be used against you and can work to counteract them by building a strong defense on your behalf.
As a former prosecutor, I recognize how often your voice can go unheard in the courtroom, which is why I take the time to offer personalized attention to every case I take on. Discover the difference of having a former prosecutor on your side and trust our Seattle criminal defense attorney to offer the legal experience you need. I look forward to fighting for your best interests.
A key characteristic of Guadagno Law, PLLC is that I truly believe in helping my clients, which is why I make an effort to be selective in the types of cases I handle. I maintain a small office feel for a reason. I don't operate a "churn and burn" Seattle criminal defense firm, but rather serve as a real advocate who takes the time to devote all of my resources and effort needed to get great results on your behalf.
I am prepared to provide you with the solid defense strategy you need. Call (206) 895-6800 to speak with a Seattle criminal defense lawyer!
The Stories That Matter Most
Former Clients Share Their Experiences
Review - Ben

Impressive defense attorney - Coral

Puts his heart & soul into protecting his clients - Jay M.

Albert was incredible!! - Tracy

The best and professional lawyer - Adiba
Types of Cases I Handle
Tailored to Help With Your Specific Needs
How I Make the Difference for My Clients
High-Quality Representation from Start to Finish
I have worked on both sides of the criminal courtroom.

I have handled thousands of cases over the years.

I am on call for 24-hour emergency counsel.

I have a sole focus on criminal defense law.

I have over 17 years of criminal defense experience.

I offer affordable payment plans to focus on what matters.